Jan, Marcel, Noa and Verónica at GEFES23 Salamanca (February 2023)
Julia, enjoying the last days of her stay in Melbourne (Australia)
Great Ocean Road, Victoria State (October 2022)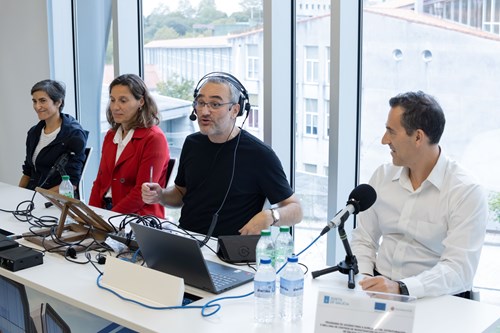 Verónica, Isabel, Manuel (@efervesciencia) and Miguel on the Radio (Radio Galega)
Open Houses at CINBIO (October 2022)
Stefaan, Bella, Loretta, Teresa and Verónica, meeting in Genova (May 2022)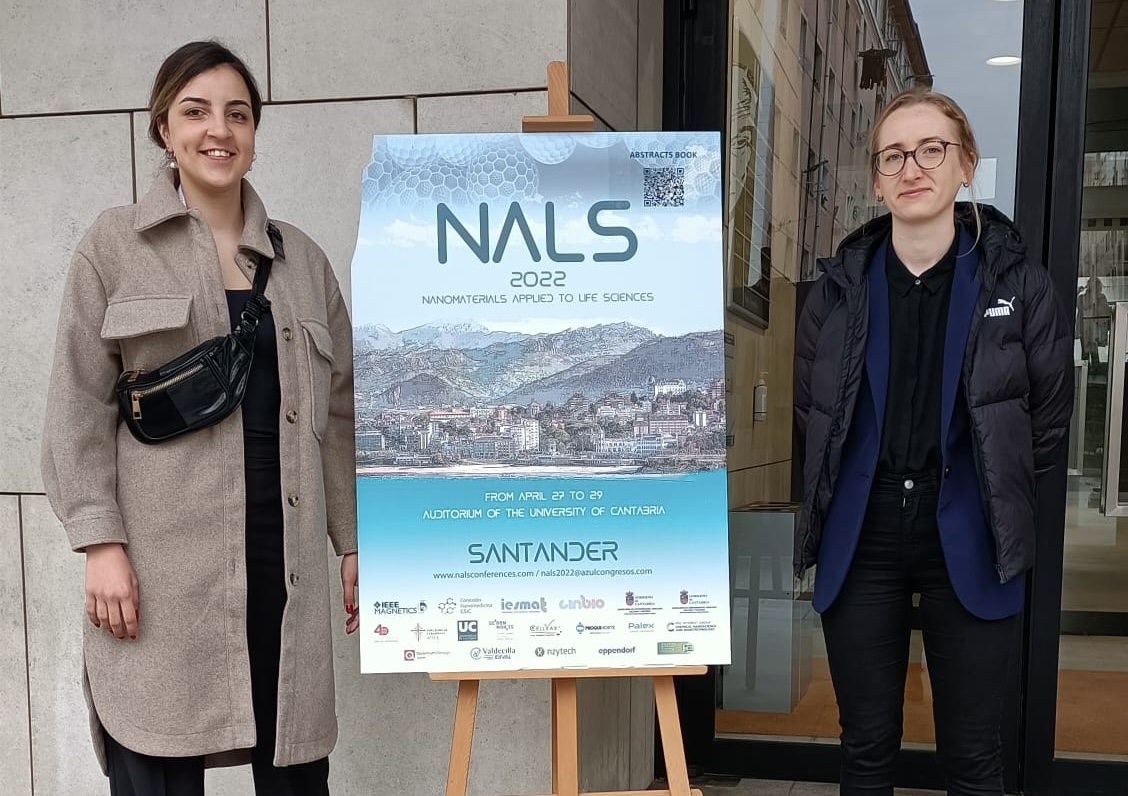 Ecem and Julia at NALS in Santander(April 2022)
Verónica at the ENMM in Santiago de Compostela (March 2022)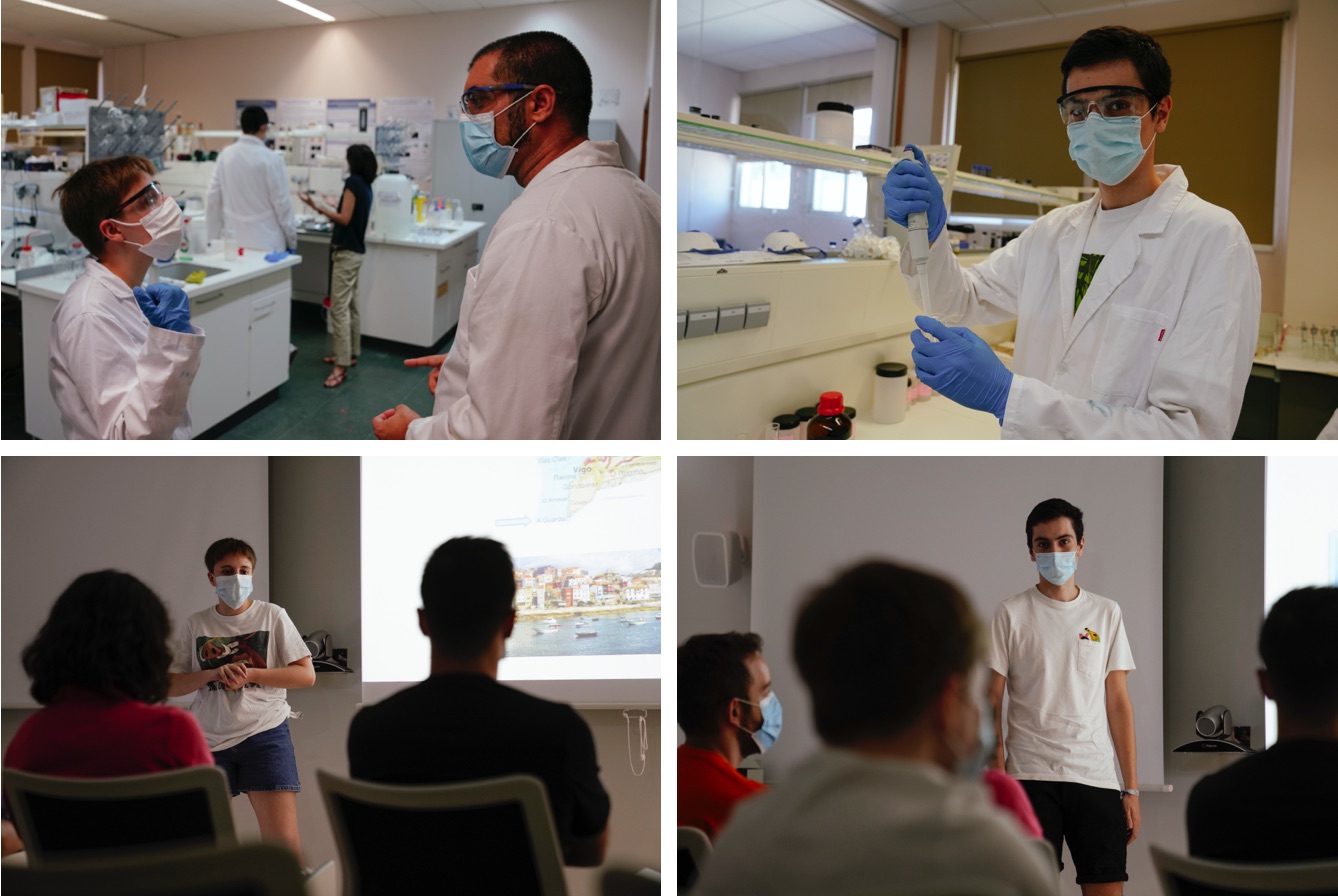 Undergraduate students visit the Magnetic Materials Lab (July 2020)
Verónica visiting the Paul Scherrer Institut (January 2020)
Verónica before, during and after her presentation at the
Spins 2019
at Universität Duisburg-Essen (October 2019)
Verónica at the ACS Fall Meeting in San Diego (August 2019)
Beatriz at the XXXVII Bienal RSEF in Zaragoza (July 2019)
Miguel and Martín at the ICMF2019 in Paris (July 2019)
Great and fruitful time at the ICFPM19 in Gijón(May 2019)
Beatriz visiting the
Curie Museum in Paris
(May 2019)
Verónica at the
10th International Workshop: Symposia on Nanoscale Spin Systems (SpinS) in Perpignan
(October 2018)
14-km trail (Xures-Geres-Peneda Park) (October 2018)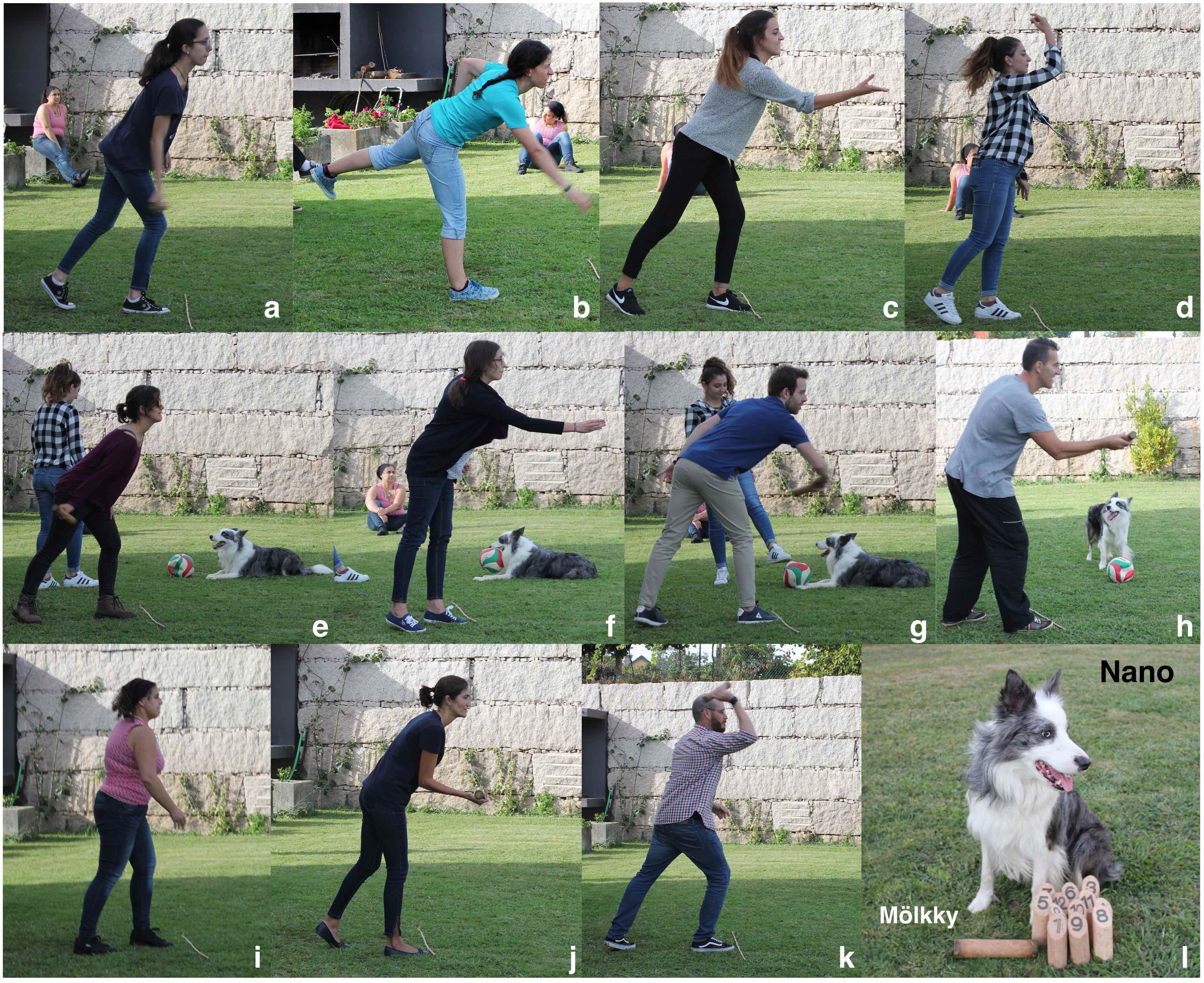 Members of MMG and TNT groups at a Mölkky competition (Andrea (a), Beatriz (b), Ecem (c), Gizem (d), Laura (e), Mai (f), Martín (g), Miguel (h), Teresa (i), Verónica (j), Yoel (k) and Nano (l)). (September 2018)
Martín, Miguel and Verónica at the 3rd Conference of Polyol-Mediated Synthesis in Madrid (June 2018)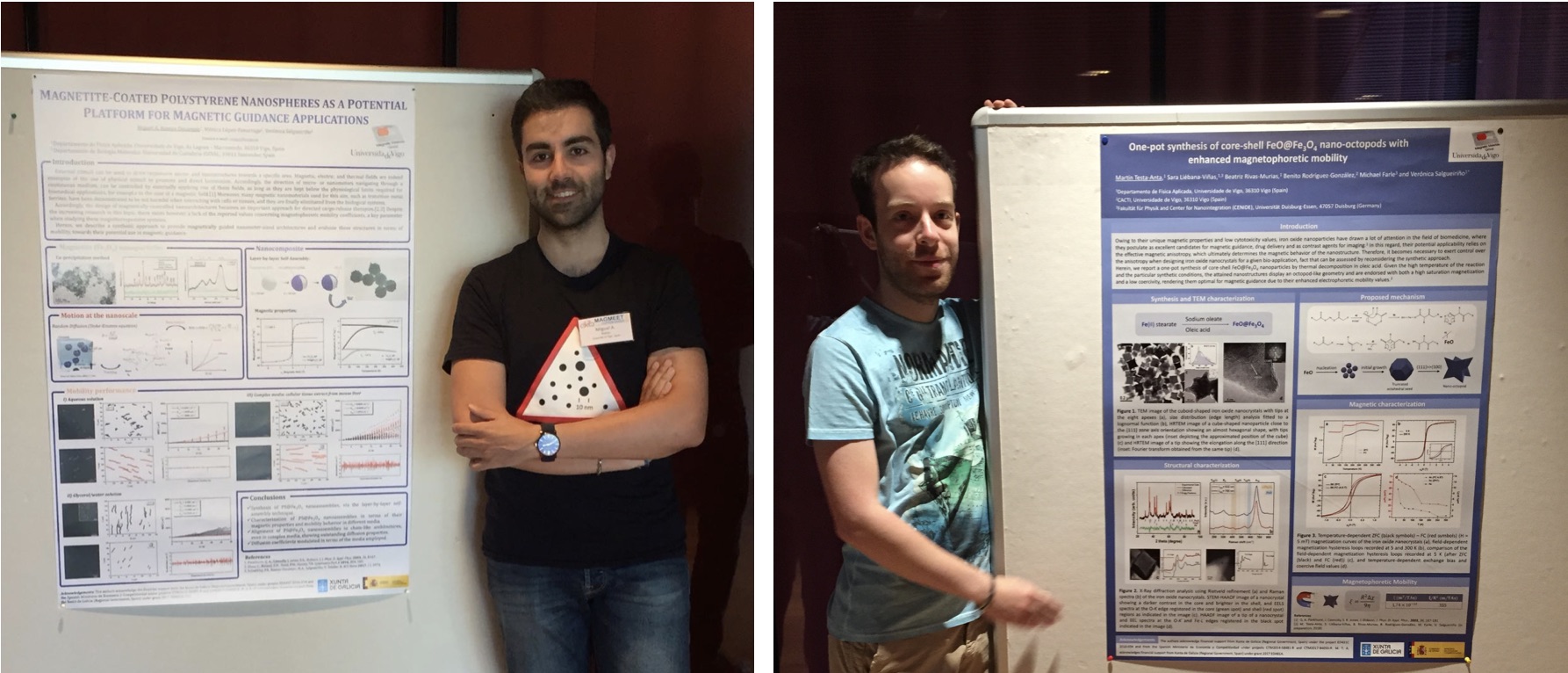 Miguel and Martín at the Magnetic Carrier Meeting 2018 in Copenhagen (May 2018)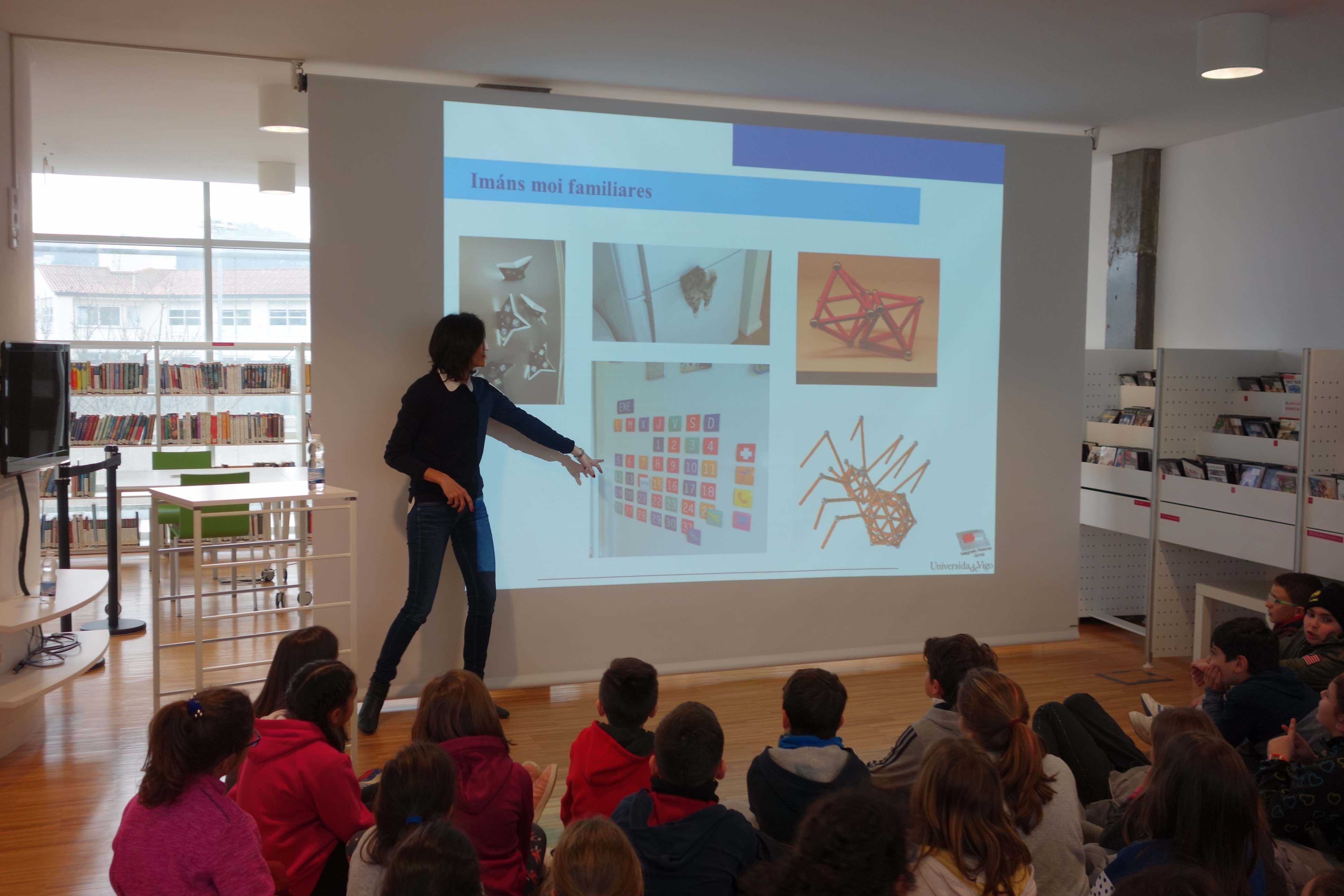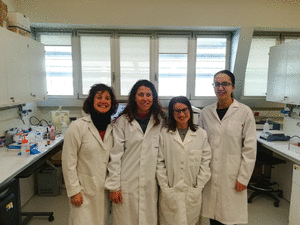 MMG-TNT Christmas Lunch in Baiona (December 2017)
Verónica at the EUROMAT 2017 in Tessaloniki (Greece) (September 2017)
Miguel and Martín with colleagues at the Bad Honneff Physics School on Magnetism (September 2017)
Beatriz and Verónica with former colleagues at USC during the Homage to Prof. José Rivas (July 2017)
Beatriz and Irene at the ESRF in Grenoble (May 2017)
Intermag2017 with Miguel and Beatriz (April 2017)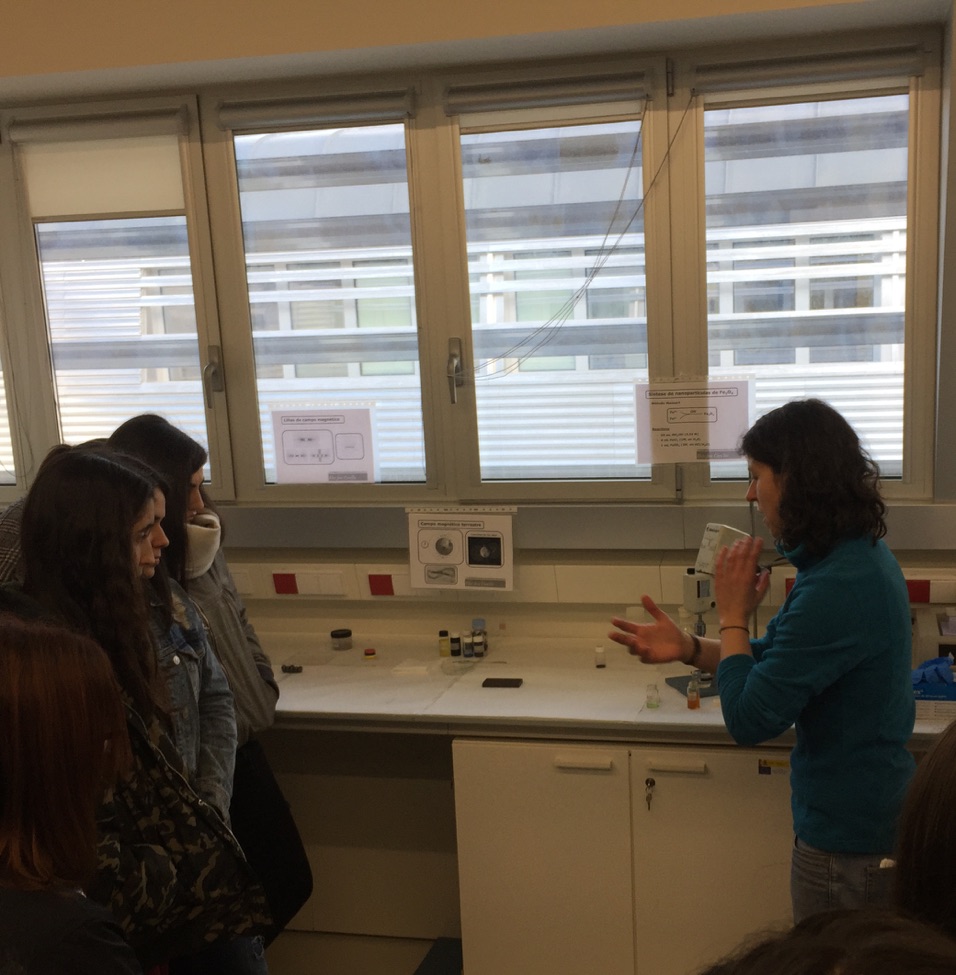 Workshop on Magnetism (Kaliningrad, November 17th, 2016)
Miguel, Martín and Verónica with
TNT
members at the
EuChems2016
(Sevilla, September 2016)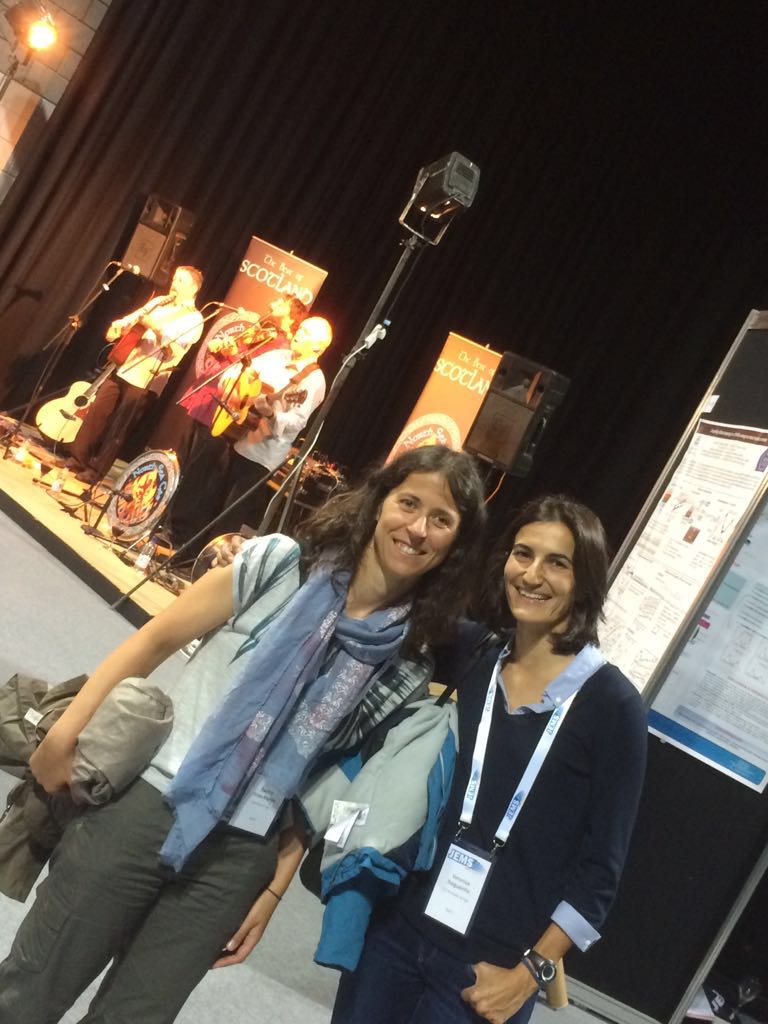 Beatriz and Verónica at JEMS2016 (Glasgow, August 23rd 2016)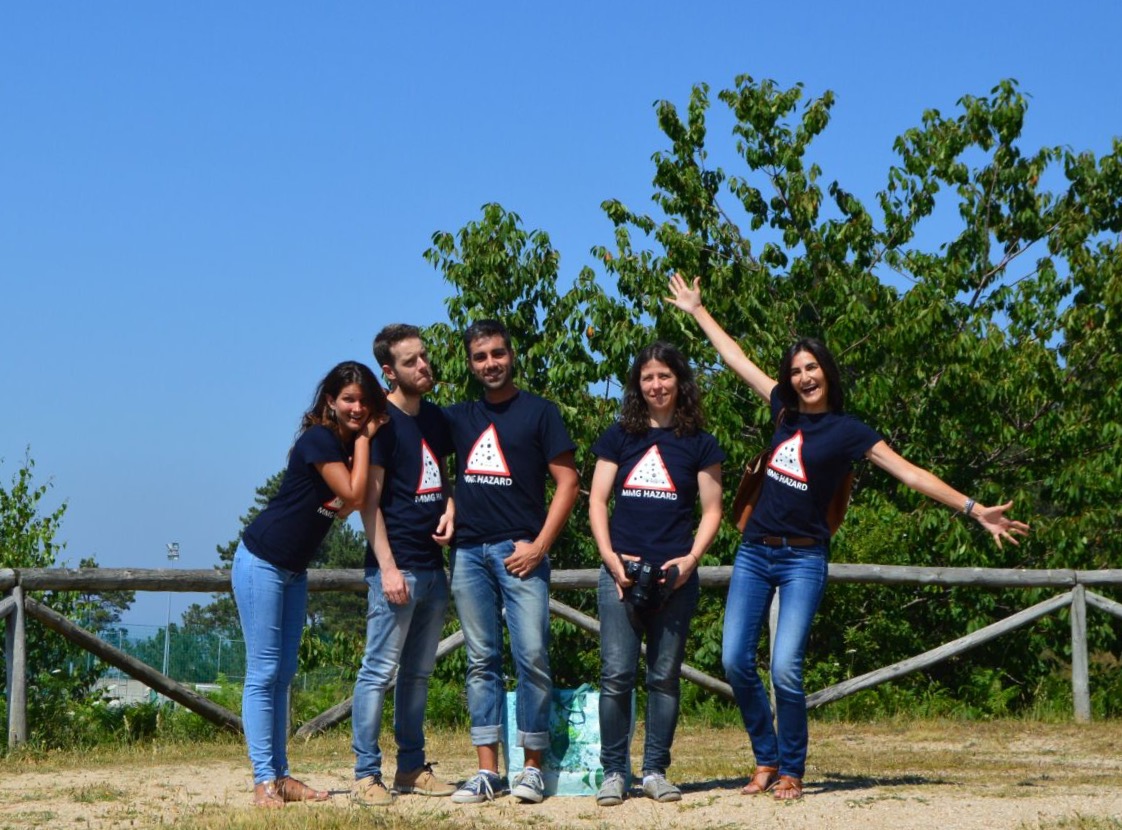 Farewell Party for Irene Iglesias (Universität Duisburg-Essen)
Congrats to Miguel Ramos-Docampo on his very successful master thesis dissertation!!!
Martín Testa Anta gets the B.S. Chem. with Honors
(Extraordinary Award, UVIGO 2014/2015) Congratulations!!!
Miguel A. Ramos Docampo gets the Ernesto Vieitez Cortizo 2015 Research Award
(Real Academia Galega de Ciencias)
Congratulations!!!
Beatriz and Verónica - Squash (December 16th, 2015)
Konstanz - "Controlling Magnetic Nanostructures" Workshop (September 25th, 2015)
MMG-TNT Kayak Day at the Miño River, September 4th, 2015
PhD dissertations at the Magnetic Materials Group.
Congratulations to Ruth Otero Lorenzo and Nerio Fontaiña Troitiño (July, 2015)
Fruitful discussions at Biocaps Seminar "Advanced Nanomaterials
for Bio-applications" (October 24th, 2014)
Hey scientists, enhance your visibility; check
MSpuchDesign
!
Congratulations to Miguel Ramos on his graduation!!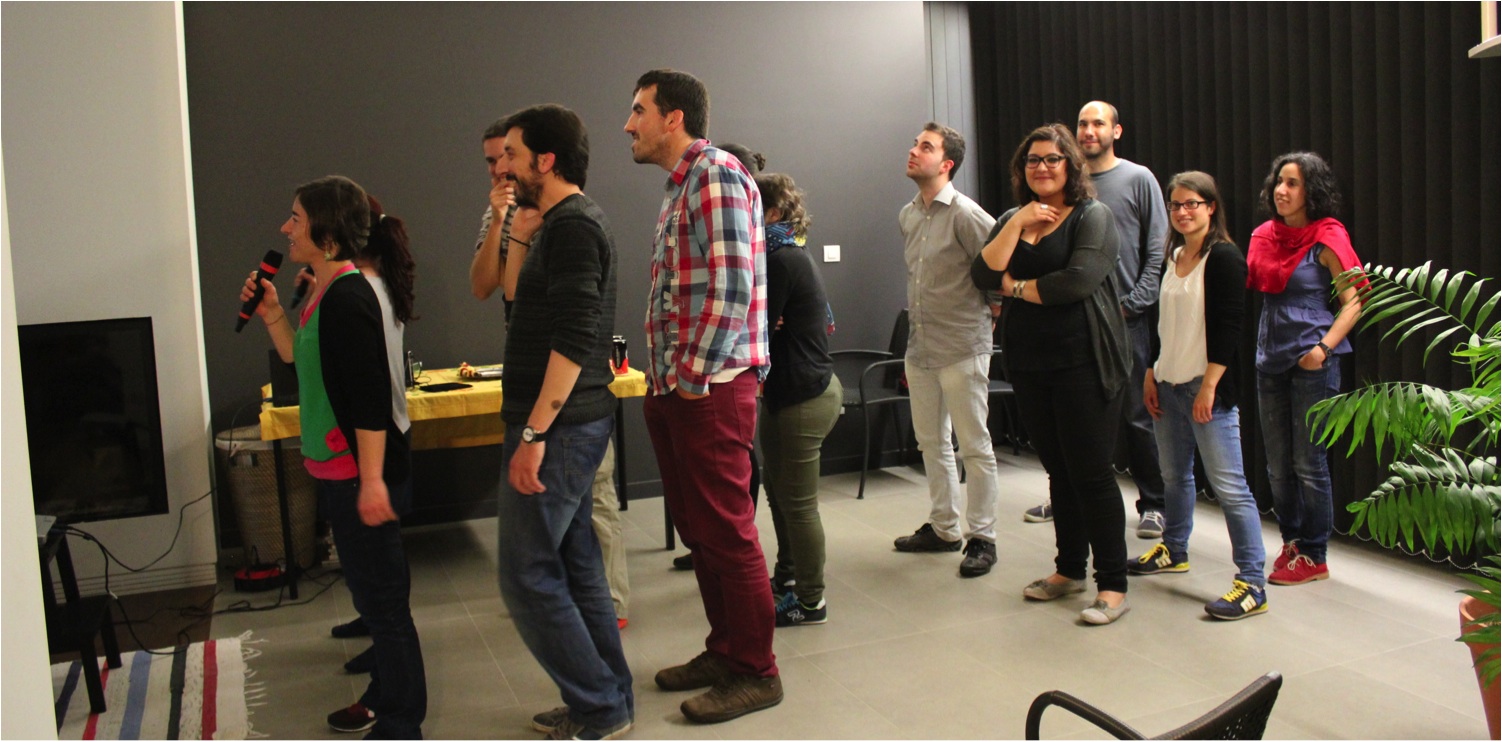 MMG-TNT Karaoke Competition, May 9th, 2014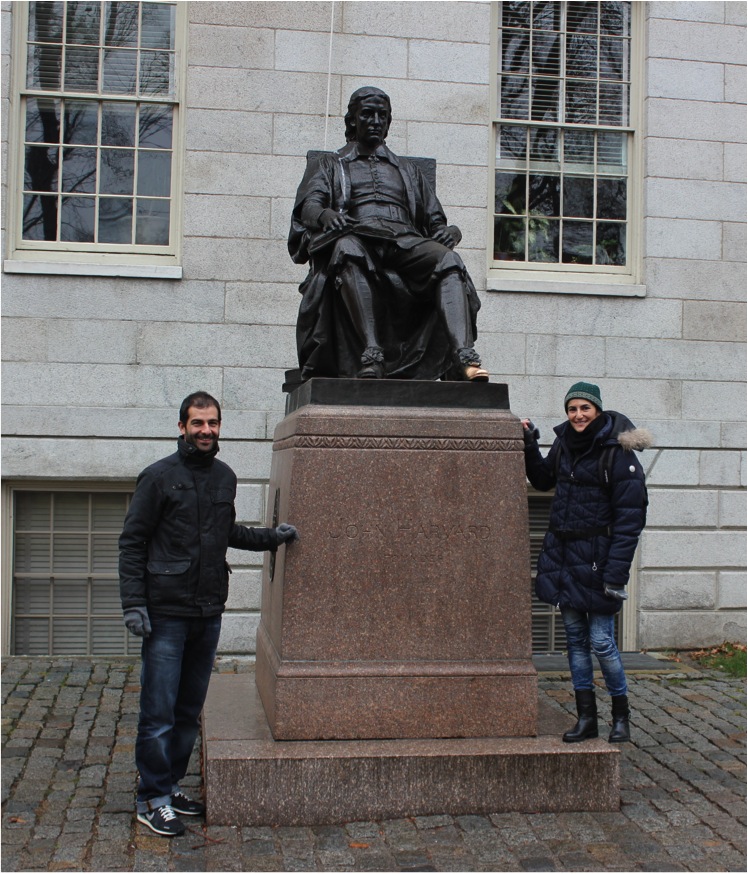 Victor and Veronica meet John (Cambridge (MT), December 2013)
Magnetic Materials Group strikes again at Santa Bárbara
Ruth Otero Lorenzo wins Silver medal. November 29th, 2013
Yosemite?, no, Soutomaior. August 2013
Paris (Ana, Verónica and Ruth), June 2013
Ana B. Dávila-Ibáñez gets the PhD Dissertation Extraordinary Award
UVIGO (2011/2012) Congratulations!!!
NanoPT 2013 (Porto, Portugal) February 13-15th 2013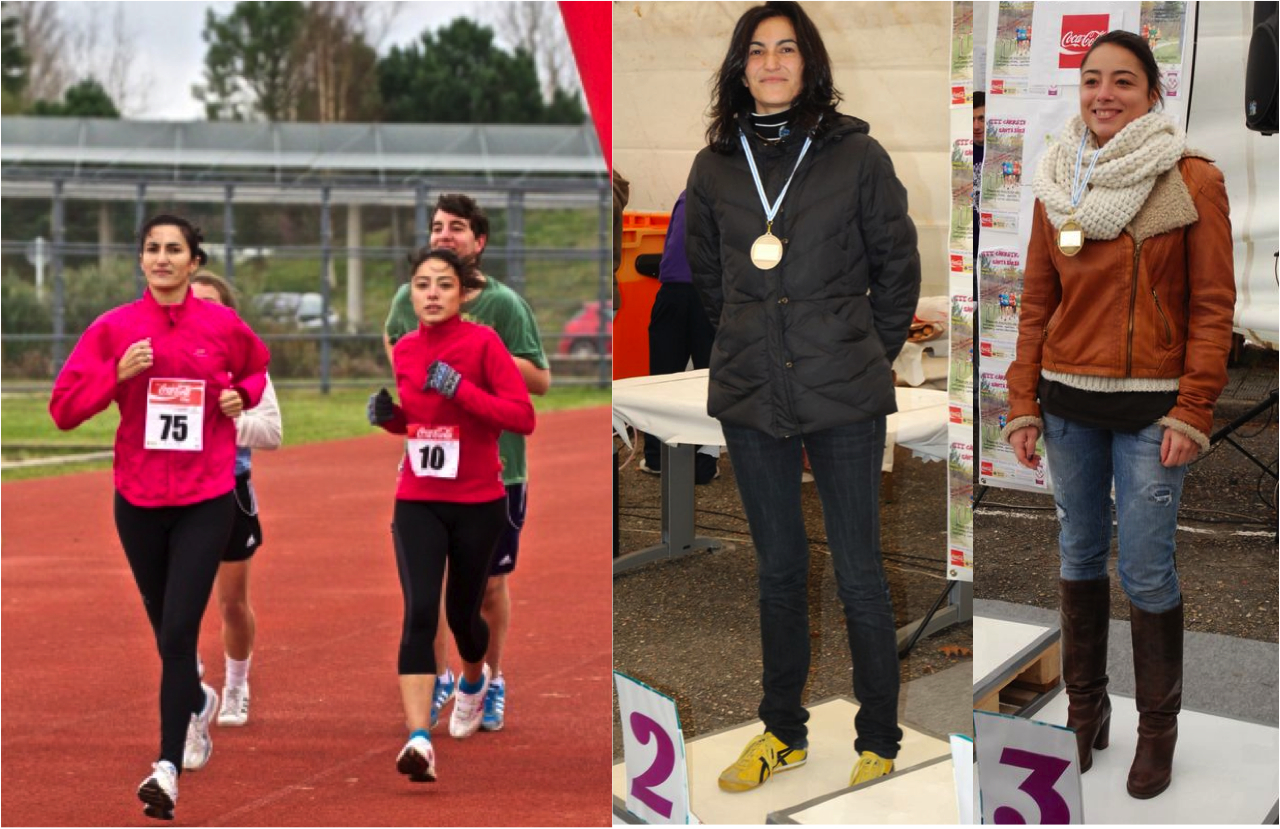 Magnetic Materials Group wins Silver and Bronze medals at
III Santa Barbara (5 km), November 23th, 2012
Training Day (Verónica, Ana, Miguel), October 15th, 2012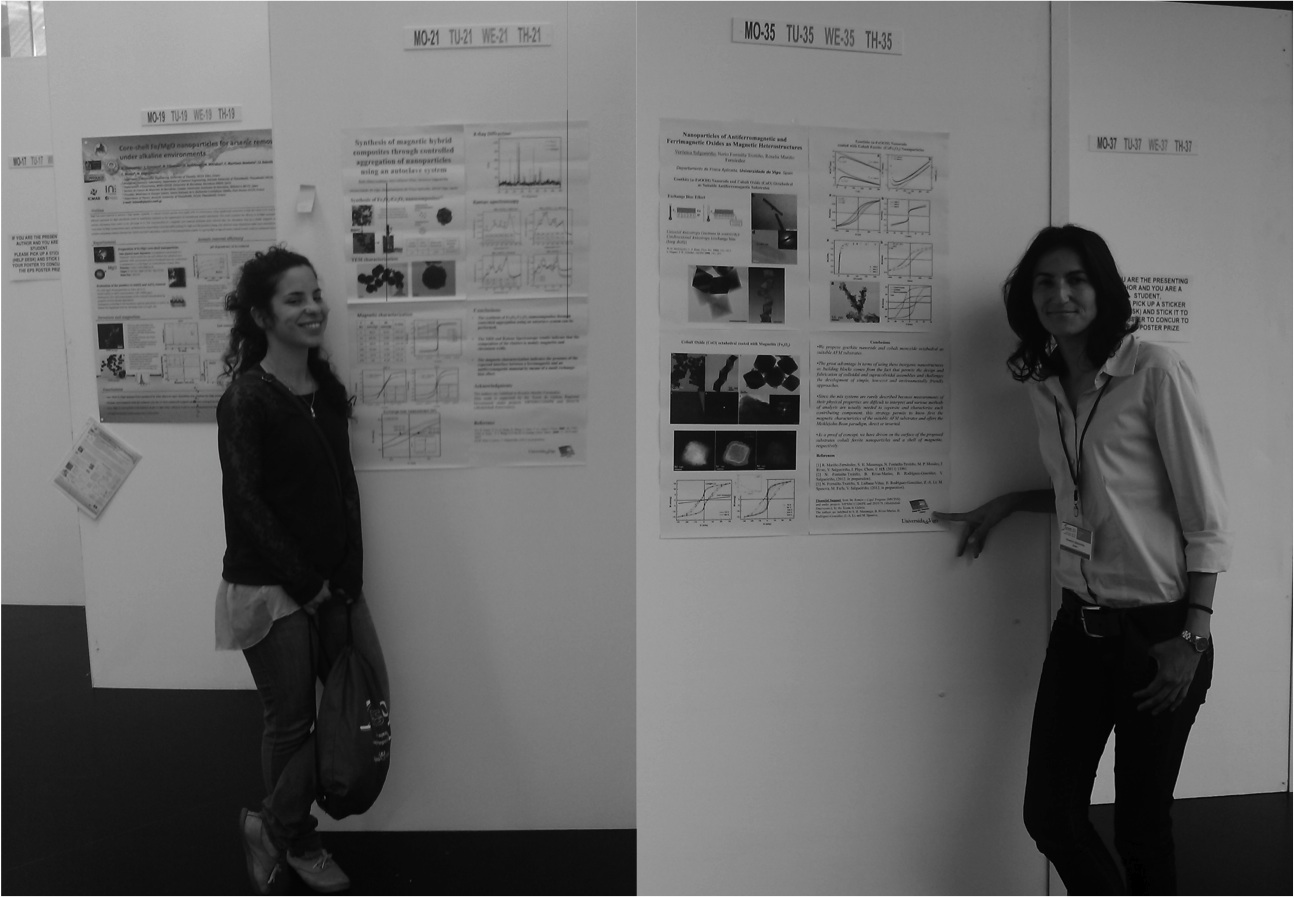 Parma (Italy) (JEMS 2012), September 12th, 2012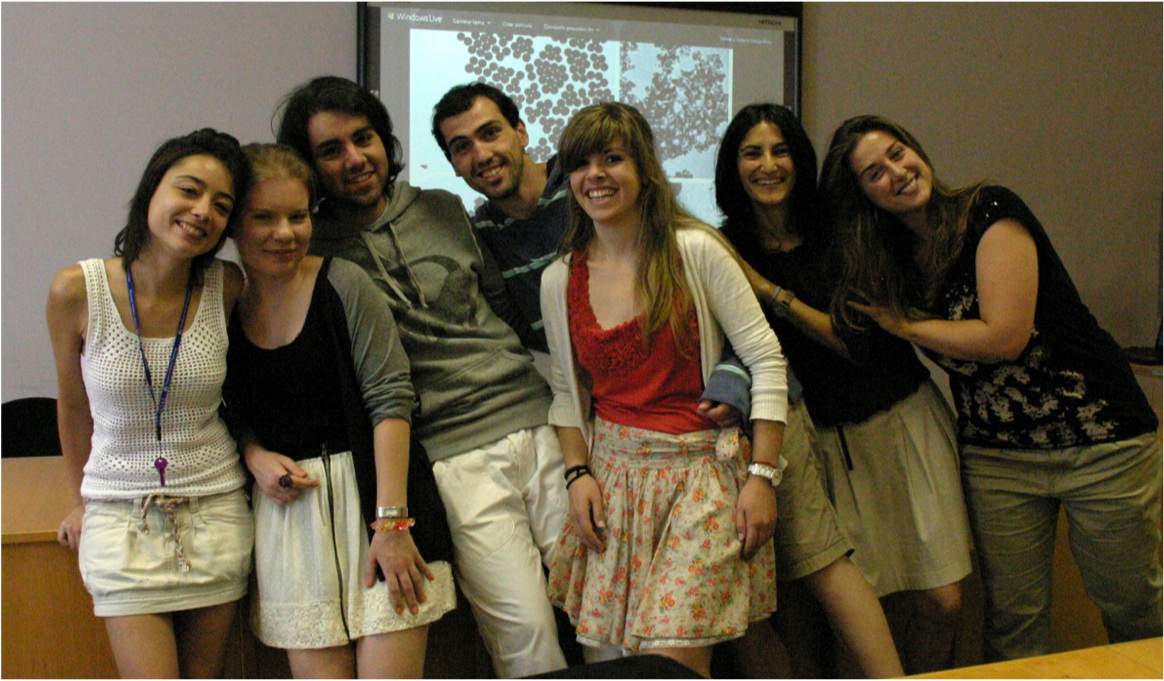 PMC-2012: Undergraduate Students visit the Magnetic Materials Lab, July 20th, 2012
From left to right: Ana, Zulema, Miguel, Juan Ramón, Elisa, Verónica and Rosalía
Ana B. Dávila-Ibáñez PhD Thesis Dissertation, March 23rd, 2012
CONGRATULATIONS!!!
Sevilla (GEFES2012) January 26th, 2012
Parc National des Pyrénées, May 28th 2011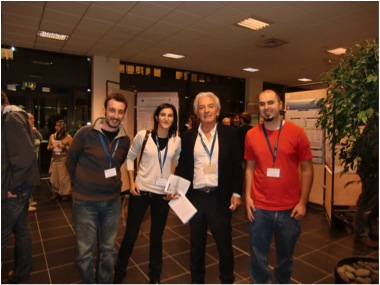 Grenoble, November 25th, 2010
Ana B. Dávila-Ibáñez gets the Best Poster Award
at the E-MRS Spring Meeting (Strasbourg) 2010 Congratulations!!!